OVERTONE.MUSIC.ENSEMBLE
AIONIGMA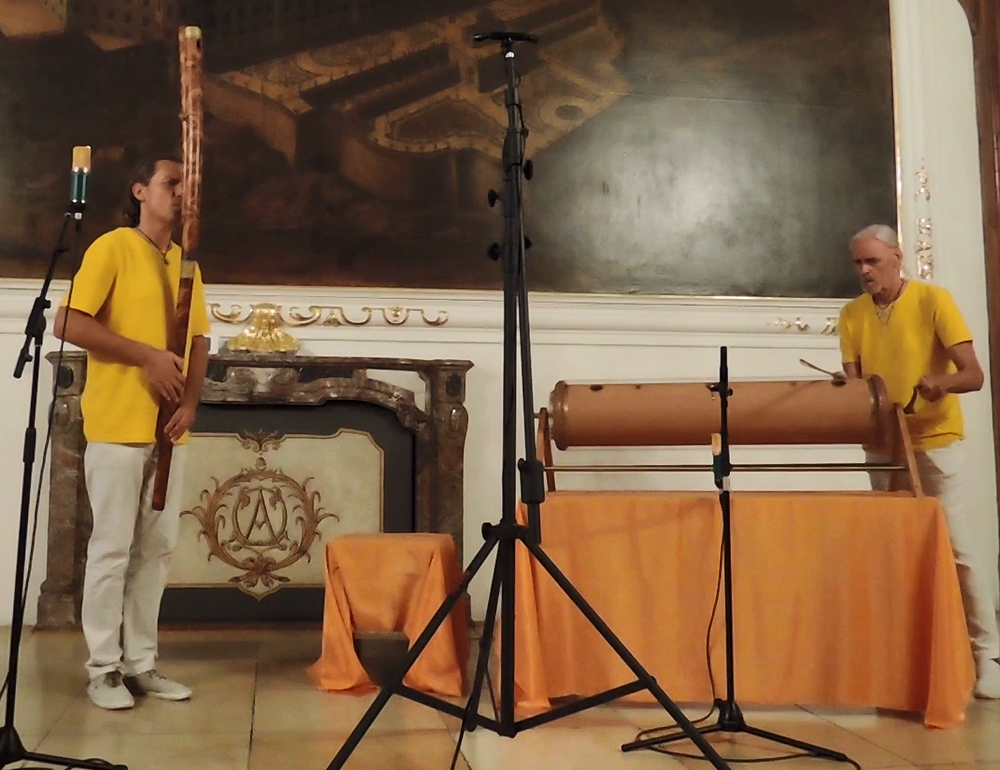 Aionigma: Bernhard Mikuskovics & Gerhard KowarzThe Austrian overtonemusic ensemble Aionigma combines the spheric soundworlds of overtone singing and instruments rich in overtones with elements of Early-European, Indo-European and Central-Asian music forms. The result is a unique music that moves in the seemingly so different genres of Classical Music, Early Music, Gregorian, Folk, World Music and New Age
Aionigma was founded in 2015 by Austrian overtone singer & musician multiinstrumentalist Bernhard Mikuskovics gegründet and presented itself for the first time live in concert to the public as an overtone choir at the famous pilgrimage church Maria Wörth at Carinthia.
Since the choir was dissolved Aionigma has been playing its cross-cultural overtone music as a duo. Performances took place at Vienna´s Otto Wagner Church, at Lower Austria´s Church Reidling and in the frameset of an exhibition at Krems.
"Aionigma" is a creative combination of two ancient Greek words "Aion" and "Ainigma".
While "aion" stands for eternity "ainigma" means as much as mystery, phenomenon or secret.
Composed the meaning of "Aionigma" is something like infinite mystery or infinite secret.
This perfectly describes the work of creativity in connection with the mystery of the overtones as parts of nature and harmonic existence in all dimensions and in all aspects of being.