OCARINA-DUO
LIVIA & BERNHARD MIKUSKOVICS
FOLKMUSIC FROM THE ALPINE REGIONS OF AUSTRIA USING OCARINA, SCHWEGEL & JEW´S HARP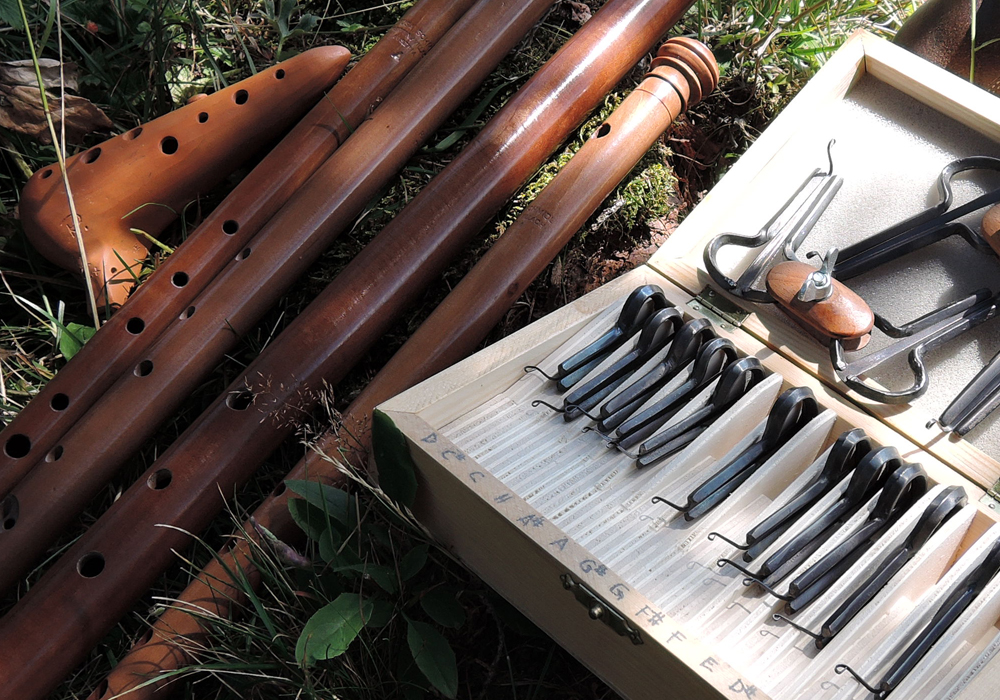 Ancient instruments: Ocarina, Schwegel, Jew´s harpThe Okarina Duo Livia & Bernhard Mikuskovics is an Austrian family ensemble consisting of the multi-instrumentalist Bernhard Mikuskovics and his daughter Livia, which interprets and presents the folk music of different regions of the Alpine region with Alpine ancient instruments. Main instruments are:
The Okarina, an earthen vessel flute made worldwide since man can burn clay and make ceramics.
The Schwegel, an ancient flute from the Alpine regions and a predecessor of modern transverse flutes.
The Jew's harp, an Alpine overtone instrument that has many relatives in other cultures, especially throughout Eastern Europe and Asia.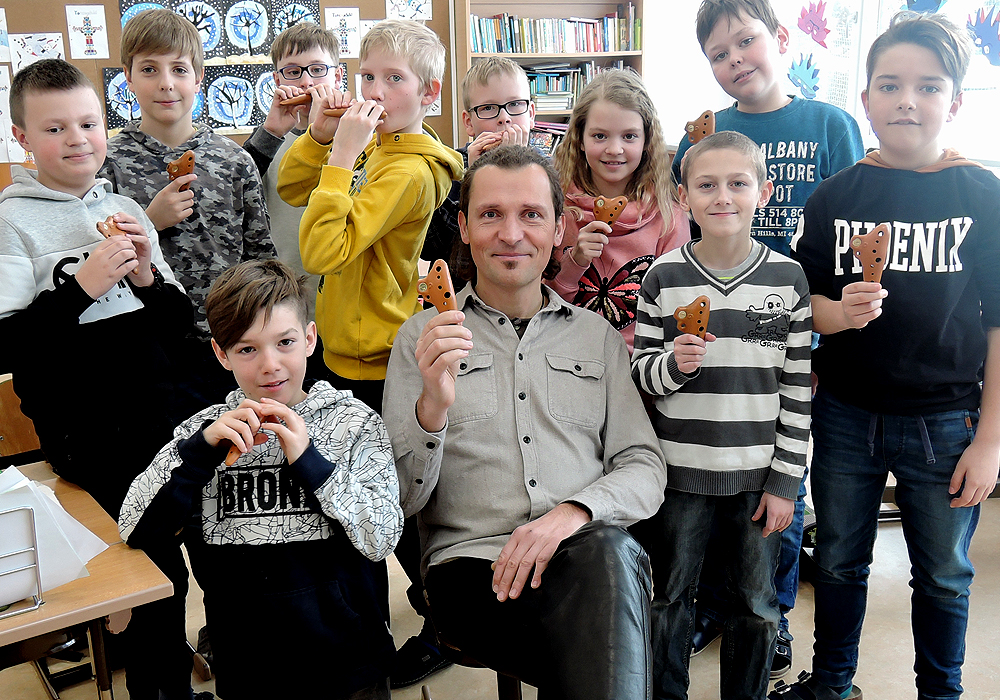 Ocarina teacher: Bernhard Mikuskovics Bernhard Mikuskovics teaches the playing of the Okarina with enthusiasm in the context of school projects in cooperation with elementary schools and Volksliedwerk Burgenland.
So far, Ocarina school projects have taken place at the elementary schools of Pilgersdorf Pilgersdorf, Unterrabnitz, Oberloisdorf, Oberpullendorf and Großwarasdorf.
The teacher and the pupils had a lot of fun!