Neo Classical | Early Music | Folk | World Music | New Age
MIKUSKOVICS BAUM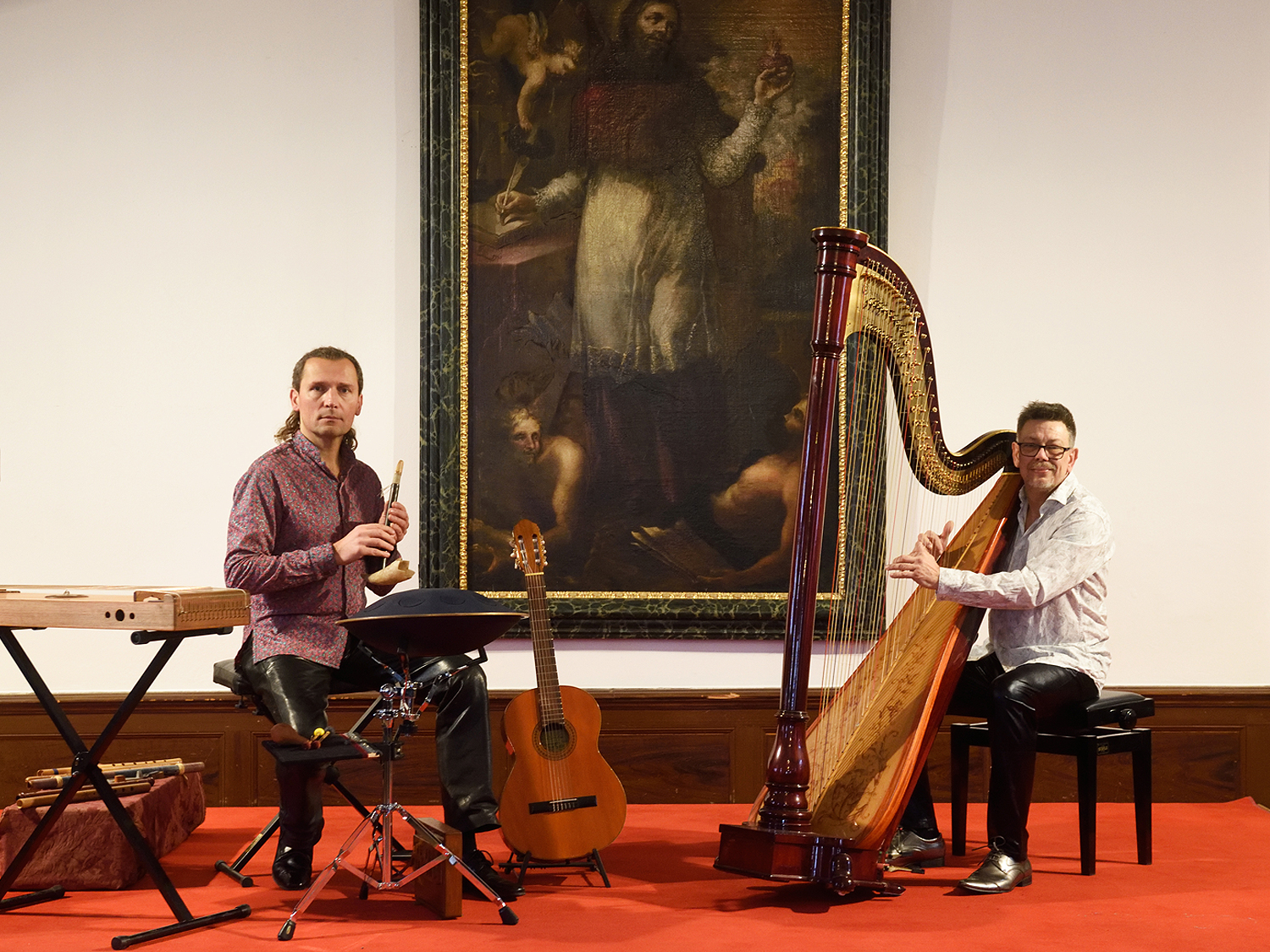 Mikuskovics Baum 2021 (Foto © Clemens Fabry)With "Timeless" the eclectic world fusion duo Mikuskovics Baum presents a timeless musical kaleidoscope of improvised compositions featuring harp, ethnic jew´s harps & winds of the Americas and Europe, small percussion, overtone singing, overtone harp, sound bowl and sruti box to its enthralled listeners.
Since its inception in 2008 the duo has released four by critics and fans equally acclaimed albums, "Lux Natus Est" (2011), "Mondnacht" (2013), "Gayatri" (2016), "Timeless" (2018) and has presented its music internationally live at BRAZIL: XIII RioHarpFestival 2018 Centro Cultural Banco do Brasil & Forte de Copacabana (Rio de Janeiro) AUSTRIA: House of music (Vienna), Salvator Hall (Vienna), Augustinus Hall (Klosterneuburg Monastery), Fresco Hall (Viktring Monastery), Pilgrimage church (Maria Wörth), Little Chapel (Vienna), Interkulttheater (Vienna), Sargfabrik (Vienna), Yoga Centre (Mödling), Kaiser Hall (Vienna), GERMANY: Old Synagogue (Kitzingen), Dechen Cave (Iserlohn), International Theatre (Frankurt) SWITZERLAND: Multipurpose Hall (Itingen), SPA (Bad Schauenburg), Ref. church (Sissach), Scherzligen church (Thun), Centre for Yoga & Health (Basel), Die Quelle (Bern).
Mikuskovics Baum have been awarded with a Global Music Award for Outstanding Achievement with their album "Timeless" and with their album "Lux Natus Est" and received nominations for a Native American Music Award and for a One World Music Award with their album "Timeless".
BERNHARD MIKUSKOVICS is a gifted vocalist, multiinstrumentalist, composer, music producer, educationalist and book author that has been working with music since early childhood and received his musical knowledge and musical skills during extended travels and in collaboration with gifted colleagues and teachers after completing a graphic education in Vienna, Austria. www.mikuskovics.info
GEORG BAUM is a qualified concert harpist, pianist, composer, music producer and educationalist that graduated at "Franz Schubert Konservatorium Vienna" with awards. Ever since his studies, concerts, broadcasting-, film- and television recordings led him nationwide and abroad as a much sought after soloist and companion of renowned colleagues. www.harpmosphere.com