Nomination
NATIVE AMERICAN MUSIC AWARDS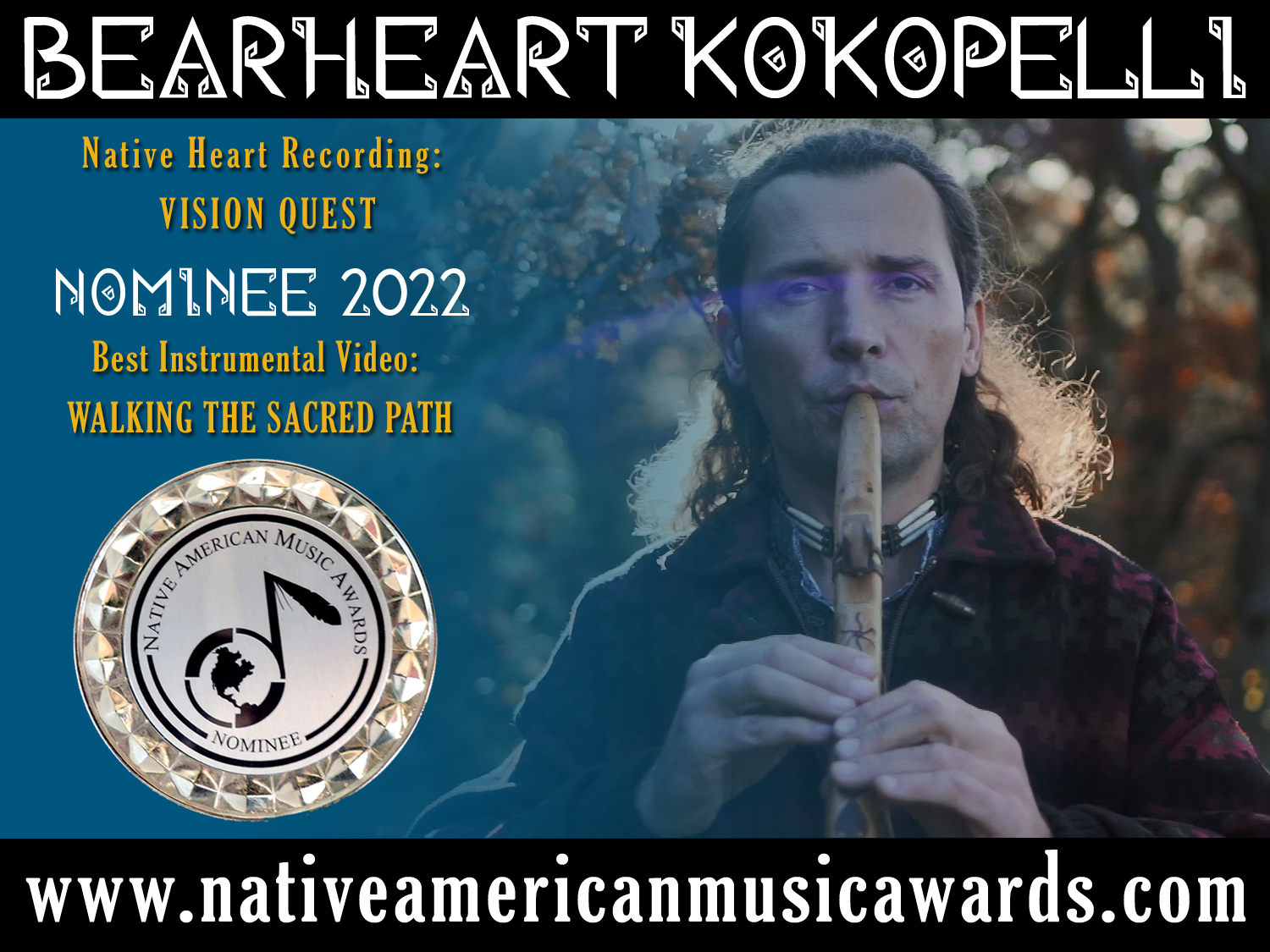 Native American Music Awards Nomination 2022
Bearheart Kokopelli is nominated at the Native American Music Awards 2022 in two categories:
Category 24. "Best Native Heart Recording": VISION QUEST
Category 32. "Best Instrumental Video": WALKING THE SACRED PATH
Public Voting is available from January 21st 2022 until March 31th 2022. To cast Your vote please go to: Official NAMA2022 Voting Ballot
Thank You for Your support!
"The Native American Music Awards (Nammys) are the Grammys of the Native American Music Industry!"